Alec Bojalad, Michael Ahr, Kayti Burt, Nick Harley, Delia Harrington | January 13, 2021 |
Photo: WarnerMedia | Disney | VIacomCBS | Netflix
Every New Year's celebration comes along with some excitement, pomp, and circumstance, but rarely has the countdown from 10 felt more urgent in the waning seconds of 2020. Yes, 2020 is just a number and yes, time is just an abstract concept created to explain celestial bodies moving around one another. But darn it all, it still feels great to see "2021" at the top of this article.
2021 will hopefully come along with some good news (though admittedly early signs aren't looking great on that front). At the very least, however, it should come along with some interesting TV options. Due to COVID-19 production delays, there perhaps aren't as many confirmed release dates for early 2021 as we've seen in years' past. Still, there are plenty of exciting new and returning TV shows to keep you occupied throughout the chilly season.
Winter 2021 is when Marvel makes its triumphant return to television. The official MCU canon gets started with WandaVision in January before continuing on with The Falcon and the Winter Soldier in March. The newly-branded CWverse will make its debut this season with Javica Leslie's Ryan Wilder taking up the mantle of Batwoman. And that's not even to mention other genre options like Netflix's Fate: The Winx Saga or season 2 of TNT's surprisingly good Snowpiercer.
What follows are all the new and returning shows in winter 2021 that we're excited about. You can also check out a list of our most anticipated returning British series here and new British series here.
Ad
Ad – content continues below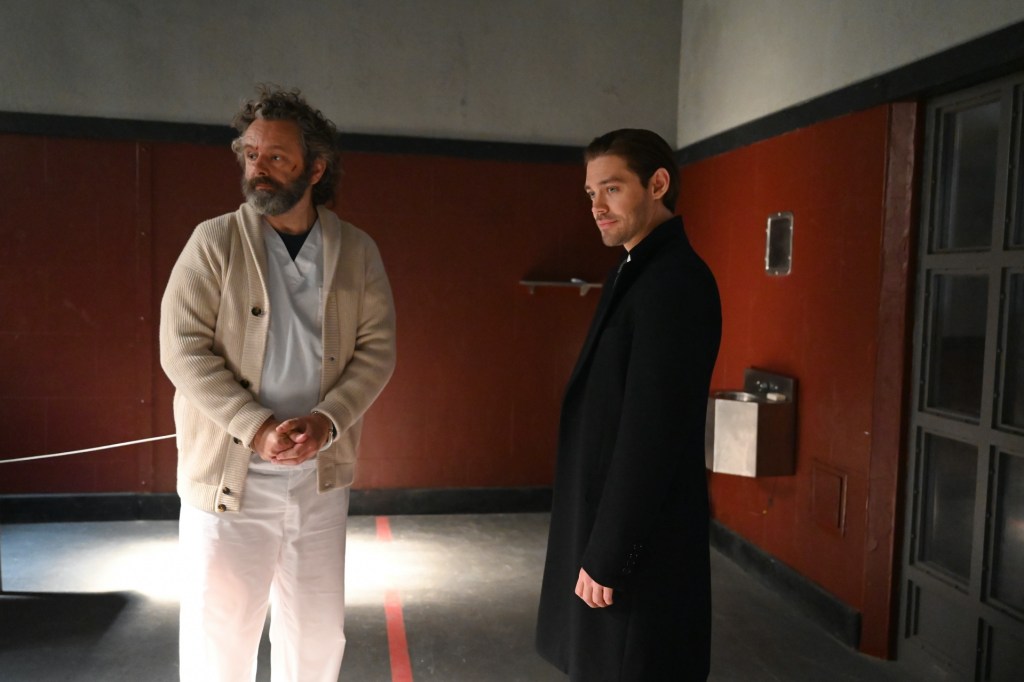 Prodigal Son Season 2
Jan. 12 on Fox
Audiences were captivated by a shocking season 1 finale for Fox's crime thriller Prodigal Son, and season 2 will continue the story of police profiler Malcolm Bright (Tom Payne), and his notorious serial killer father Martin Whitly (Michael Sheen). Malcolm's sister Ainsley (Halston Sage) has gone from intrepid reporter to protector of family secrets by following her father's deadly instructions.
With Malcolm's life in disarray as a result, Prodigal Son season 2 will find him protecting his mother Jessica (Bellamy Young) from a secret that could tear the family apart even worse than before. Martin, meanwhile, is determined to strengthen the growing bond between him and his "prodigal son," and the relationship is bound to produce more twists and revelations when the show returns on Jan. 12, 2021. – Michael Ahr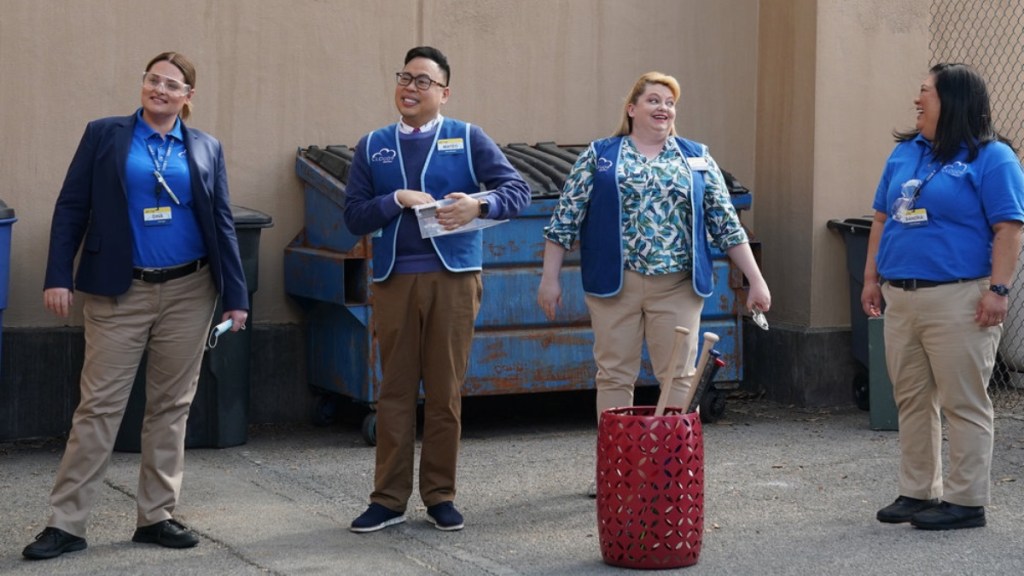 Superstore Season 6
Jan. 14 on NBC
Superstore will be taking a bow with its current sixth and final season, but there's a big status quo change that will add plenty of drama to its final episodes. Jonah (Ben Feldman) will have to find out how to move on from Amy (America Ferrera) after her exit from the series less than three months ago.
Ad
So far we know that Jonah's ex Kelly (Kelly Stables) has returned to the Ozark Highlands store. Also, there are rumors that though Superstore is coming to an end, characters Bo and Cheyenne could be getting their own spinoff. Perhaps we see some sort of backdoor pilot? Superstore will air 11 more episodes before concluding in the spring. – Nick Harley
Ad – content continues below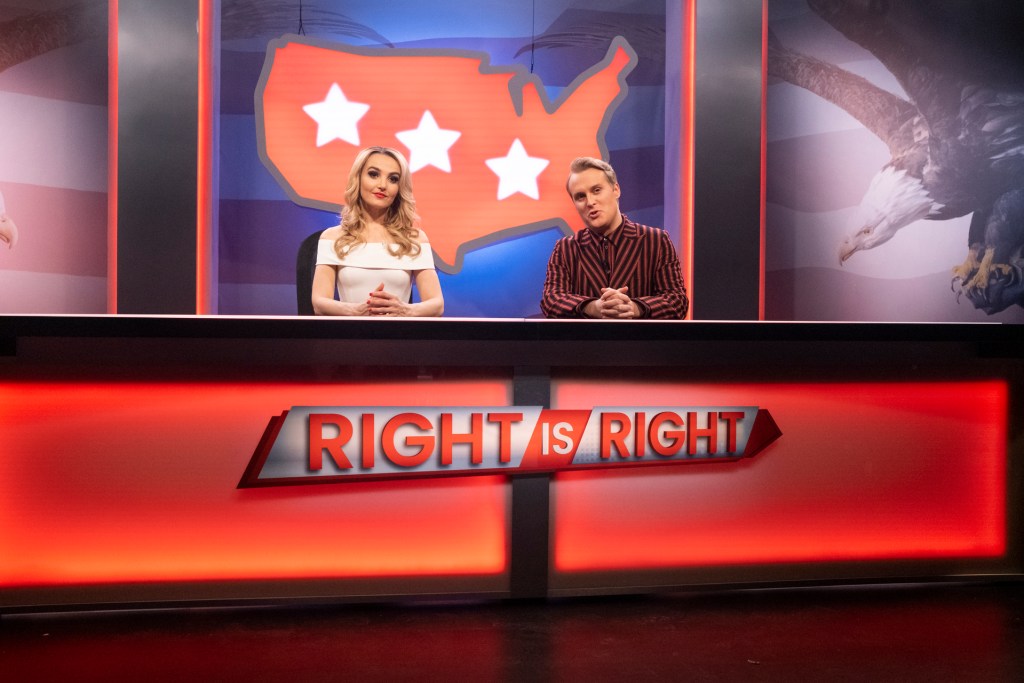 Search Party Season 4
Jan. 14 on HBO Max
In addition to being a great TV show in general, Search Party belongs on a short list of the best "well…how did we end up here?" entertainment properties. This dark comedy from Sarah-Violet Bliss, Charles Rogers, and Michael Showalter began with one young millennial's decision to go looking for a missing acquaintance. Somehow that led to no fewer than two murders and the trial of the social media century. For its fourth season, Search Party will up the ante yet again.
Join our mailing list
Subscribe
Read more

Search Party Season 4 Review (Spoiler-Free)

Cassidy Diamond is Search Party Season 3's Vocal Fry Queen
By Alec Bojalad
As evidenced by the end of season 3, Dory Sief (Alia Shawkat) finds herself kidnapped and held by her stalker (Cole Escola). While Dory is missing, her friends Elliot Goss (John Early), Portia Davenport (Meredith Hagner), and Drew Gardner (John Reynolds) try to move on with their lives before deciding to make the name of the show make sense again. Search Party proved to be a modest cult hit when it originally aired its first two seasons on TBS. That was enough to get seasons 3 and 4 to HBO Max, where hopefully it will confuse and delight audiences for years to come. – Alec Bojalad
WandaVision
Jan. 15 on Disney+
Give it up for Marvel Cinematic Universe's wackiest installment yet. Partially filmed in front of a live audience, this nine-episode TV series centered around Wanda Maximoff, aka Scarlet Witch (Elizabeth Olsen) and The Vision (Paul Bettany), is poised to herald in the new, Disney+ era of MCU.
Ad
While showrunner Jac Schaeffer has kept mum on the exact details of the plot, trailers tease a trip down TV sitcom memory lane that appears to be some kind of collective (forgive us) vision shared by Wanda, her late boyfriend android Vision, and others. We'll have to wait to find out if it is a reality created by the uber powerful Wanda herself, driven by her grief over Vision's Infinity War death, or if there is another force at play here. Whatever the answer, WandaVision looks to be a wild ride. – Kayti Burt
Ad – content continues below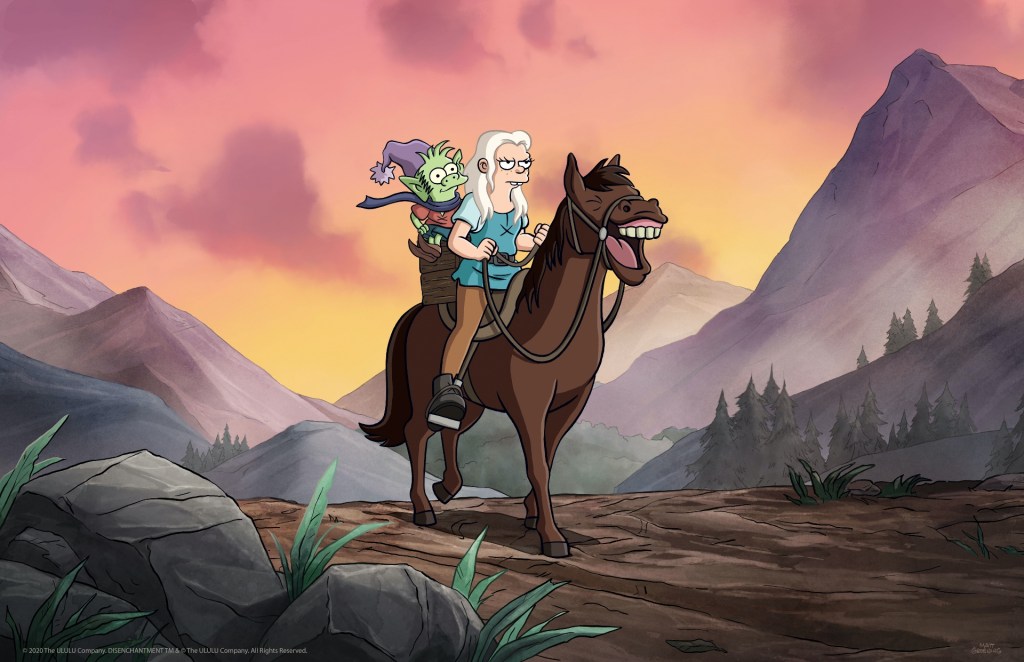 Disenchantment Season 3
Jan. 15 on Netflix
While Matt Groening is best known for a certain animated on Fox series that's run for…a few seasons, to some he will always be known as the mastermind behind beloved cult animated hit Futurama. And it's that series that fans hoped for more of with the announcement of the fantasy kingdom set Disenchantment for Netflix. Through two seasons, Disenchantment hasn't reached Futurama's heights yet (because really: what could?) but it has delivered on the promise of exciting, serialized storytelling in a wacky animated world.
Disenchantment season 3 is set to open up the show's storytelling even more. The end of season 2 (or Part Two, per Netflix) finds Bean (Abbi Jacobson), Luci (Eric Andre), and Elfo (Nat Faxon) trapped in a catacomb surrounded by "Trogs" and Bean's villainous mother Queen Dagmar. Season 3 trailers reveal that Bean and the gang won't spend much time here, however, and will instead eventually make it to the previously hinted-at steampunk world known as Steamland. With the show transitioning from magic to science only three seasons in, perhaps it's not much longer before we get a proper Futurama crossover. – AB
Servant Season 2
Jan. 15 on Apple TV+
The premise of Servant's first season was a simple yet unnerving one. The M. Night Shyamalan-produced Apple TV+ series found two parents, Dorothy (Lauren Ambrose) and Sean Turner (Toby Kebbell), dealing with the death of their son by caring for a "reborn" doll named Jericho. The doll was creepy enough to begin with but made creepier by the Turners bringing a young nanny named Leanne (Nell Tiger Free) aboard who immediately accepts the doll as a real child without questions. And that was all just the setup for a show that absolutely wasn't satisfied to let weird enough alone.
Ad
Season 2 finds Leanne on the run with Jericho and also perhaps with a cult? I don't know, Servant really is a lot. The real question, however, is what kind of meals Sean will be preparing this year. As a professional chef, the character was always known for cooking up something truly delicious (and usually gruesome) in his expansive Philadelphia home kitchen. Hopefully he still has enough time to cook with all the missing baby and cult stuff. – AB
Ad – content continues below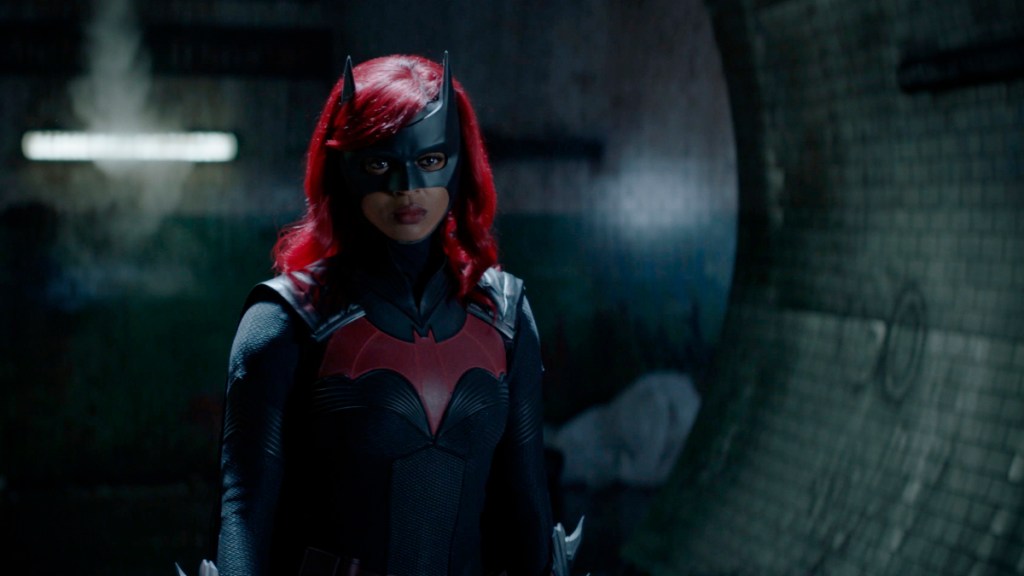 Batwoman Season 2
Jan. 17 on The CW
Batwoman is gone; long live Batwoman. Ruby Rose's Kate Kane is out of the picture, but Javicia Leslie's Ryan Wilder is here to put her own spin on the black and red suit. We've seen the first two episodes of season 2, and we can't wait for more! The series makes room for Kate's loved ones, Gotham, and the audience, to mourn her, while Ryan quickly establishes her own origin story and relationship to all our favorite returning characters, who have very different reactions to her presence.
Like Kate before her, Ryan opens up the world of superheroics to new communities. Oh and that villain Safiyah they teased all last season, who even makes Alice scared? Buckle up because she's coming to Gotham and she's not messing around. – Delia Harrington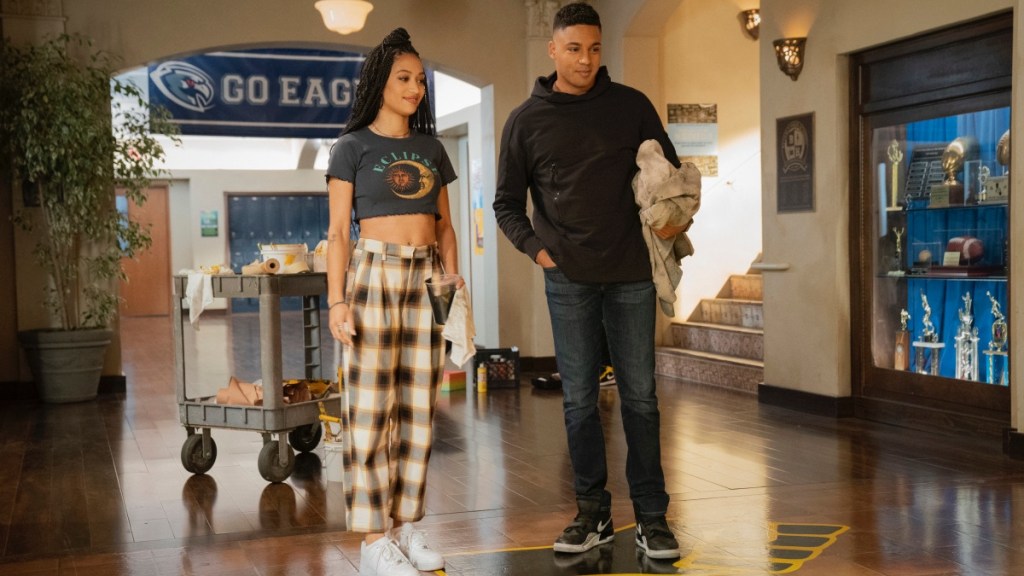 All American Season 3
Jan. 18 on The CW
This CW sports drama breakout returns for a third season with a whole new set of problems for Spencer James, who returned to his former school, South Crenshaw, at the end of Season 2 in order to keep it from becoming a magnet school. From the looks of the Season 3 trailer, Spencer continues to be caught between two worlds; his former teammates at Beverly Hills High can't get past the color of his jersey.
Ad
Meanwhile, Coach Baker's own transition to South Crenshaw is anything but smooth, as he has to deal with a hostile school principal who has raised the required GPA for student athletes. Additionally, All American plans to explicitly integrate th Black Lives Matter protest in Season 3, promising another season that is as relevant as it is dramatically addicting. – KB
Ad – content continues below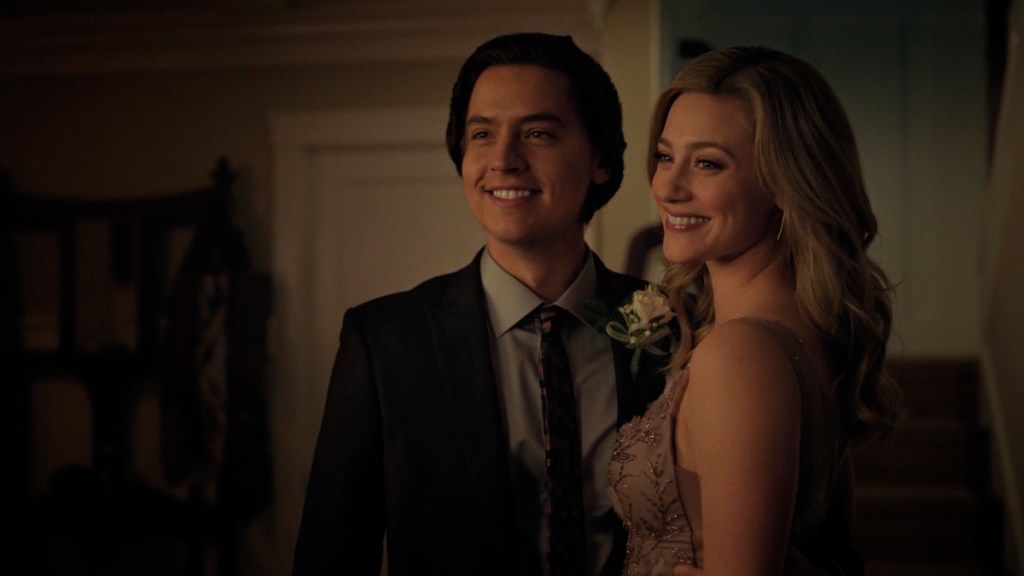 Riverdale Season 5
Jan. 20 on The CW
Riverdale's fifth season will open with the prom, finishing up the season four stories that were cut off early due to COVID-19, with the trailer teasing eerie violence, plenty of twists, and a possible Barchie hookup. Then the show will fast-forward seven years to show the gang in their mid-twenties AKA at their actual ages. The main cast is returning, with Riverdale parents Skeet Ulrich (FP Jones) and Marisol Nichols (Hermione Lodge) leaving the show.
Riverdale has cast Veronica's husband and he's not played by KJ Apa or his secret twin, so we're going to need some serious explanation about what happened to Varchie – and why, if they broke up, it wasn't so Beronica could finally get together. Vanessa Morgan's IRL pregnancy will be incorporated into Toni Topaz's storyline – hopefully that means a gayby for Choni! Whatever comes next, it will definitely be bonkers-drama, stylized as hell, and at least 75% murder-y. – DH
Nancy Drew Season 2
Jan. 20 on The CW
If you skipped Nancy Drew last year because you think there are too many reboots and remakes, take this as an opportunity to correct your error! Part Veronica Mars, part ghost story, and actually as cool as Riverdale hopes to be, this refresh of the beloved books is a take on high-stakes small town crime, the haves vs the have-nots, and every conceivable legend involving a sea witch that fictional Horseshoe Bay, Maine has to offer.
Read more

How Nancy Drew Succeeds as an Adaptation Where The Hardy Boys Fails
By Lacy Baugher

How Nancy Drew Has Reinvigorated the Dark Young Adult Drama
By Lacy Baugher
Ad
This season Nancy and friends are left to deal with many cliffhangers – including visions of their own deaths! Season 2 promises more of Nancy dealing with learning who her real parents are and the mysterious and deadly Aglaeca and its connection to the Marvin family. – DH
Ad – content continues below
Walker
Jan. 21 on The CW
The CW is rebooting the 90s television hit Walker, Texas Ranger for a new action series titled simply Walker, premiering January 21, 2021. Jared Padalecki takes on the titular role in his first outing after wrapping up 15 years on the network's juggernaut series Supernatural. Texas Ranger Cordell Walker is haunted by the death of his wife Emily (guest star Genevieve Padalecki) as he returns to Austin after two years undercover.
Much of the drama centers on Emily's suspicious killing, but Walker also must reconnect with his creative and thoughtful son August (Kale Culley) and his headstrong daughter Stella (Violet Brinson) while navigating clashes with his parents and brother. He also finds unexpected common ground with his new partner Micki Ramirez (Lindsey Morgan), one of the first women in Texas Rangers' history. – MA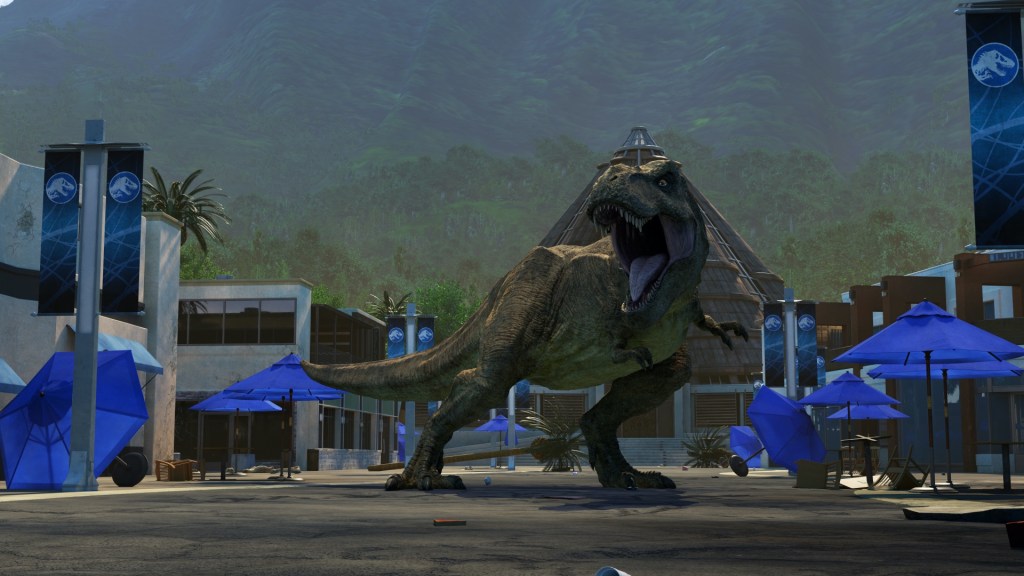 Jurassic World Camp Cretaceous Season 2
Jan. 22 on Netflix
Netflix and Dreamworks Animation's Jurassic World Camp Cretaceous really could have been a phoned-in effort. The formula to success on such a series would appear to be: get the coveted Jurassic World license, animate some dinosaurs, throw the product out there, and profit. It's to the show's credit, however, that it sought to be a much more entertaining and enriching experience in its first season than mere IP mining.
Read more

Jurassic World: Camp Cretaceous – The Origins of Bumpy Revealed
By David Crow

Jurassic World: Camp Cretaceous Reveals That Friendship is When Trust Defeats Loneliness
Ad
Season 2 of the show will find the lead children outside the friendly confines of Camp Cretaceous but still trapped on Isla Nublar and looking for a way out. Camp Cretaceous excelled in creating an intense, yet still family-friendly narrative in season 1 and season 2 seems poised to do the very same. – AB
Ad – content continues below
The Blacklist Season 8
Jan. 22 on NBC
When The Blacklist returns for the remainder of its eighth season on NBC, expect the already rapid pace to be increased. "The next season, season eight, starts in a much more heightened and dramatic place than normal seasons do," writer and producer John Eisendrath told Cinemablend. "We are gonna tell the story that we were unable to tell at the end of last season."
The latest season continues the ongoing saga of enigmatic antihero "Concierge of Crime," Raymond Reddington (James Spader), the world's most-wanted criminal who – unbeknownst to the general public – enjoys an immunity deal with the F.B.I. in exchange for leads about his vast array of criminal contacts (the titular blacklist), frequently shadowed by special agent Elizabeth Keen (Megan Boone), who, as revealed later in the series, happens to be the daughter he conceived with a deadly Russian spy. – NH
Fate: The Winx Saga
Jan. 22 on Netflix
Netflix has taken on the daunting task of adapting Winx Club, a beloved Nickelodeon animated series, into a live action teen fantasy series called Fate: The Winx Saga, which drops its six hour-long episodes on Jan. 22, 2021. The story follows Bloom (Abigail Cowen) as she adjusts to life as a fairy at Alfea College, a magical boarding school in the Otherworld, where she must learn to control her dangerous powers.
Ad
The live action series promises to be darker and edgier than its predecessor as the fairies fight the Burned Ones, but Fate: The Winx Saga hopes to capitalize on the original's iconic set of strong female characters to build an equally addictive genre series. The male specialists from the animated series will also be on hand, including Bloom's love interest, Sky (Danny Griffin). – MA
Ad – content continues below
Charmed Season 3
Jan. 24 on The CW
Like many a network TV show, Charmed was forced to cut its second season short due to the COVID-19 pandemic, which left a lot of plot threads hanging—the biggest, a brewing battle against the Faction. Season 3 promises to see that power struggle through, with Macy, Mel, and Maggie jonseing for a fight in the trailer.
"I'm afraid not even the Charmed Ones can survive the death of all magic," we hear someone voiceover in the sneak peek. If you've given this reboot a pass because you're loyal to the original, now's the time to reconsider. This show is forging its own path, and it's filled with supernatural delights. – KB
Snowpiercer Season 2
Jan. 25 on TNT
The original 2013 film Snowpiercer has gone down in history for two main reasons. First of all, it's another superb entry into the film canon of director Bong Joon-ho, who would go on to strike Oscar gold with Parasite. Secondly, it's the movie where Chris Evans earnestly delivers a line about eating delicious babies. Beyond even those two heavily memeable factors, however, Snowpiercer is a great, exciting, and class-conscious movie.
Ad
The real surprise about the film Snowpiercer, however, is that the TV series it inspired is also pretty good! After some behind the scenes difficulties and a slow start, Snowpiercer chugged right along in its first season to become one of the more interesting cable TV dramas on television. Season 2 is set to become only more intriguing with the addition of Sean Bean as the elusive Mr. Wilford and with the train quite literally coming off the tracks. – AB
Ad – content continues below
Resident Alien
Jan. 27 on Syfy
Sometimes a title is so good and so of its moment that the powers-that-be have no choice but to make a TV show out of it. Such is the case with Syfy's Resident Alien. "Resident alien" is, of course, a (rather outdated) term for an individual residing in a country without having yet achieved citizenship. It also brings to mind the concept of actual outer space aliens. Resident Alien, based on the comic of the same name by Peter Hogan and Steve Parkhouse, takes that latter concept and just runs with it.
Syfy's adaptation will star Alan Tudyk as the titular resident alien, Captain Hah Re/Dr. Harry Vanderspiegle. After "Harry" crash lands in a small Colorado town, he must go undercover as a doctor, while also…solving a murder mystery? This all sounds like a fascinating mashup of genres with a satisfying arc at its center. Also Linda Hamilton is involved, so that's pretty rad. – AB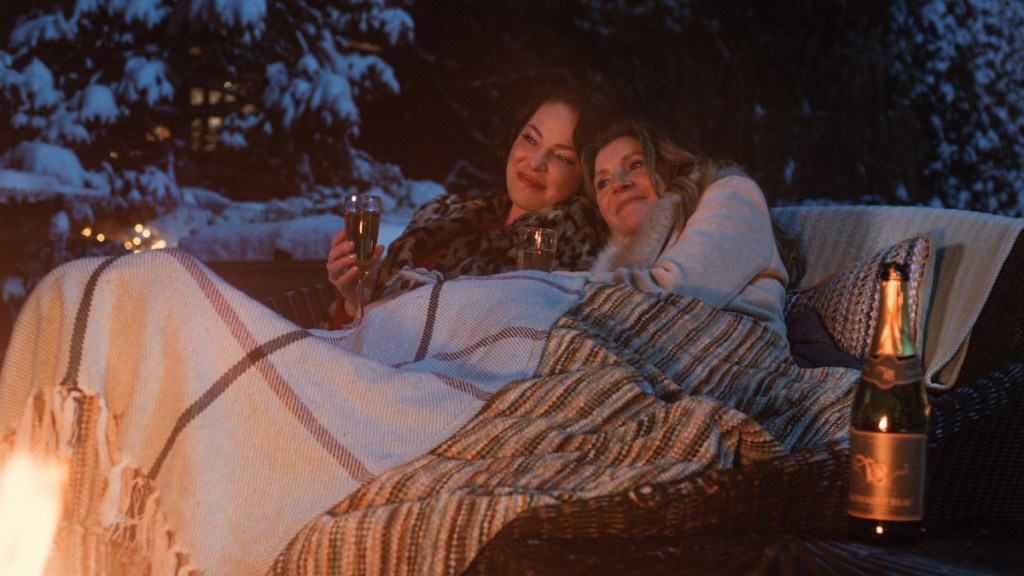 Firefly Lane
Feb. 3 on Netflix
Veteran actresses and former TV doctors Katherine Heigl (Grey's Anatomy) and Sarah Chalke (Scrubs) are coming together for a new take on a decades-spanning dramedy a la This is Us for Netflix. An adaption of the bestselling novel by author Kristin Hannah, Firefly Lane finds the pair set on teaching audiences that "the greatest love story of all can be between friends."
Ad
With a story spanning 30-years, the pair of friends experience tragedy, triumphs, love triangles, and all of the tear-jerker, life-affirming moments one can hope for. Ali Skovbye (When Calls the Heart) and Roan Curtis (The Magicians) will portray younger versions of Heigel and Chalke, respectively, and the rest of the cast is rounded out by Ben Lawson (Designated Survivor), Yael Yurman (The Man in the High Castle) and Beau Garrett (Girlfriends' Guide to Divorce). The 10-episode series hits Netflix on February 3. – NH
Ad – content continues below
The Equalizer
Feb. 7 on CBS
After successful big-screen adaptations with Denzel Washington, The Equalizer is back on television this winter, this time with Queen Latifah stepping into the role as the titular protector. Latifah stars as Robyn McCall, an underground vigilante who is the crime fighter you call when you can't dial 911.
Balancing being a mother with helping the defenseless by any means necessary, McCall must evade those that seek to harm her as well as Chris Noth's CIA Agent William Bishop. The series also stars Lorraine Toussaint (Orange is the New Black), Tory Kittles (Colony). and Adama Goldberg (Taken, Fargo). The reimagining premieres on CBS on Feb. 7 after the Super Bowl. – NH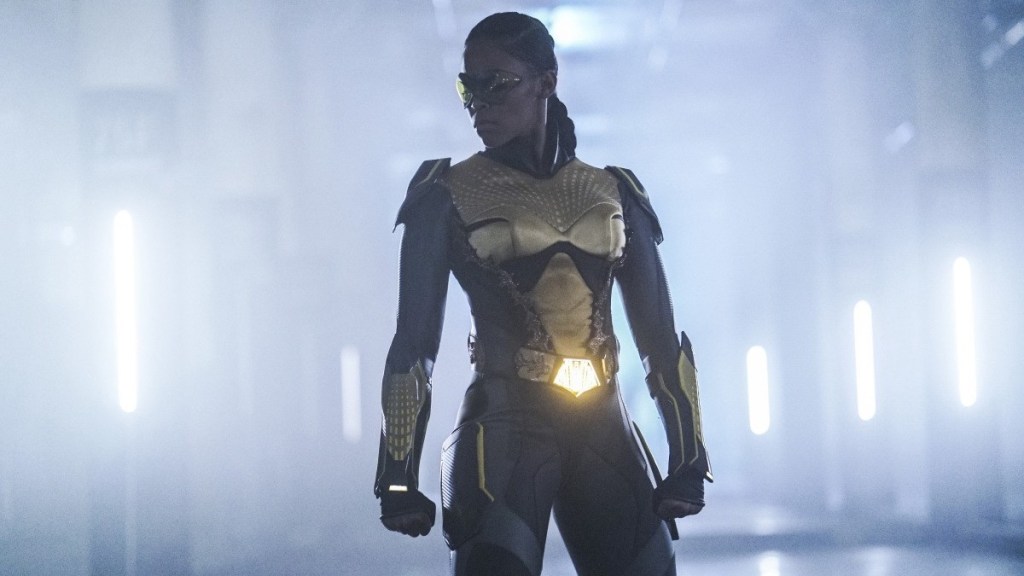 Black Lightning Season 4
Feb. 8 on The CW
Black Lightning's fourth and final season will pick up where its many season three storylines left off. Jefferson Pierce and his family are still fighting to keep what's left of Freeland safe. Following congressional approval for a boarding school for metahumans last season, expect to see Dr. Stewart working on that, and it's hard to imagine Jefferson not being involved as well.
Ad
Nafessa Williams and China Anne McClain return as Thunder and Lightning, although we'll be seeing a bit less of Jennifer as McClain had already decided to leave the show after this season before it was announced as the final one for the show. There's a Painkiller spinoff in development, so expect a backdoor pilot. Crime boss Tobias Whale is still at large and Gravedigger is still out there, and Jefferson no longer has Billy Henderson to have his back, so things might get a little rough. – DH
Ad – content continues below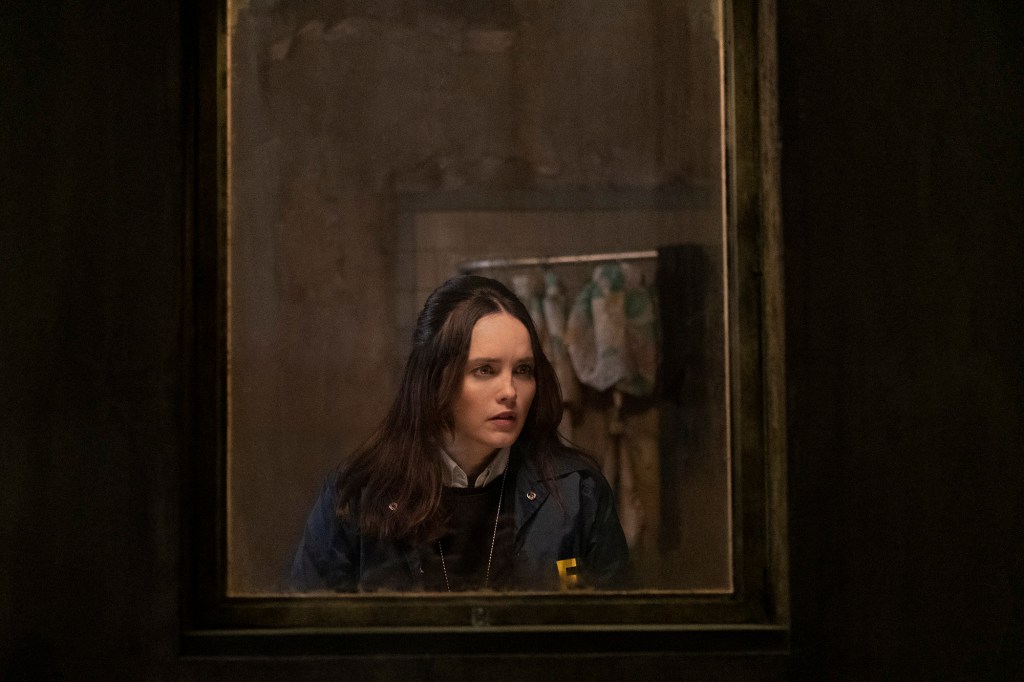 Clarice
Feb. 11 on CBS
How do you make a show centered on Clarice Starling, author Thomas Harris' FBI agent trainee popularized on-screen by Jodie Foster in Jonathan Demme's Silence of the Lambs, without her most famous adversary Hannibal Lecter? Well, CBS is going to try. Rebecca Breeds stars as the titular agent in this sequel series, which finds Starling heading back to her native West Virginia to work a case while her mind is still preoccupied by her experiences hunting Buffalo Bill.
The series will also feature Starling's FBI colleague Ardelia Mapp, played by Devyn Tyler, and kidnapping survivor Catherine Martin, played by Marnee Carpenter. Speaking with Entertainment Weekly, executive producer Jenny Lumet said, "She came face to face with the worst of what we have and the worst of what we are, and lived through it. If you imagine a puzzle box of puzzle pieces all thrown up into the air – that was the experience that she had with [serial killer] Buffalo Bill." Unfortunately due to legal reasons, the series cannot mention Lecter, which should be an interesting hurdle, but will explore the shared trauma between Martin and Starling. – NH
Tribes of Europa
Feb. 19 on Netflix
German science fiction captured Netflix viewers' hearts with the time travel series, Dark, and now the post-apocalyptic Tribes of Europa hopes to do the same when it drops its six-episode season on February 19, 2021. The series follows warring factions in the harsh future of 2074 who discover a crashed ship containing a powerful, cube-shaped artifact.
Ad
Three siblings Kiano (Emilio Sakraya), Liv (Henriette Confurius), and Elja (David Ali Rashed) get caught in the middle of the bloody war over the cube and are forced to forge their own paths. There's also the question of what caused the apocalypse and what might be threatening humanity's existence while the tribes fight amongst themselves. – MA
Ad – content continues below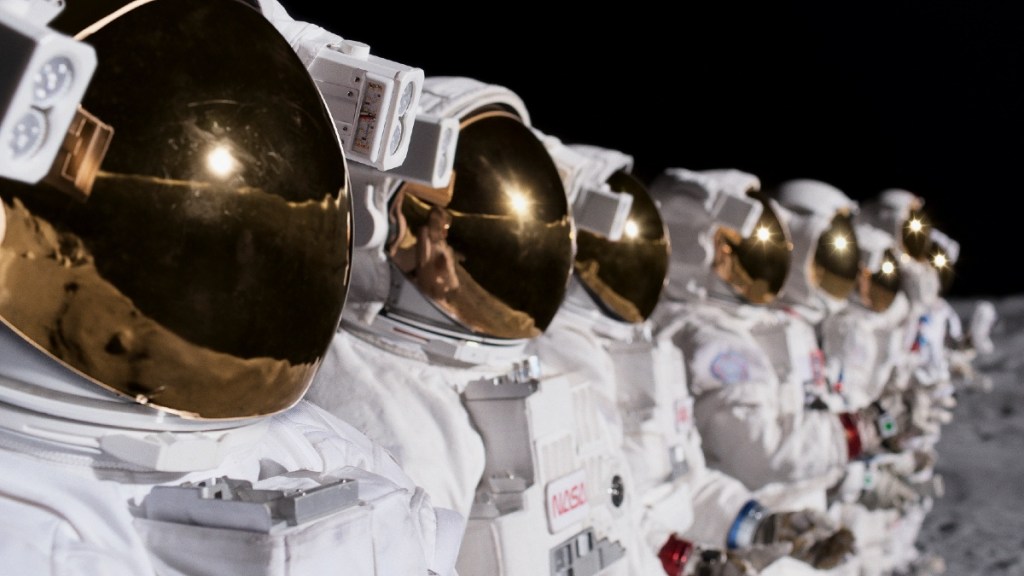 For All Mankind Season 2
Feb. 19 on Apple TV+
As with many an ongoing Apple TV+ show, many missed the first season of this science fiction drama from Battlestar Galactica's Ronald D. Moore. And, as with many Apple TV+ shows (obligatory Dickinson shout out), it's time to reconsider. For All Mankind is an alternate history exploring a world in which the Soviet Union made it to the Moon first, and the global space race never ended.
Joel Kinnaman stars as astronaut Edward Baldwin, but this drama isn't all white dudes in space. The Soviet Union's emphasis on diversity in its space program has forced America to do the same, training women and other minorities for space exploration in a way that didn't happen in our reality. A fascinating blend of real-life history and an imagined path, For All Mankind is a worthwhile watch for any sci-fi nerds out there and, with a Season 3 already greenlit by Apple, holds the promise of more narrative to come. – KB
The Flash Season 7
Feb. 23 on The CW
In a post-Arrow world, it's up to The Flash to bear the standard of the Arrowverse. Err Berlantiverse. Scratch that, CWverse, apparently. And it will do that with the speedforce destroyed, Barry Allen losing his speed, and Iris trapped in the Mirrorverse. Season 7 will pick up with Team Flash at an all-time low, with Cait MIA and Mirror Mistress Eva McCulloch victorious.
Read more

The Flash TV Episode We Almost Saw

The Flash Season 7: Jay Garrick Will Return
Ad
Of course one person won't be returning. Hartley Sawyer, who plays Ralph Dibny AKA Elongated Man, was fired for his racist and sexist tweets back in August, what feels like a solid five years ago. Joe West's story arc will be inspired by, "the societal changes happening in today's world," which sounds like a euphemism for systemic racism, white supremacy, and police brutality, a weightier topic that veteran actor Jesse L. Martin would do an excellent job handling. – DH
Ad – content continues below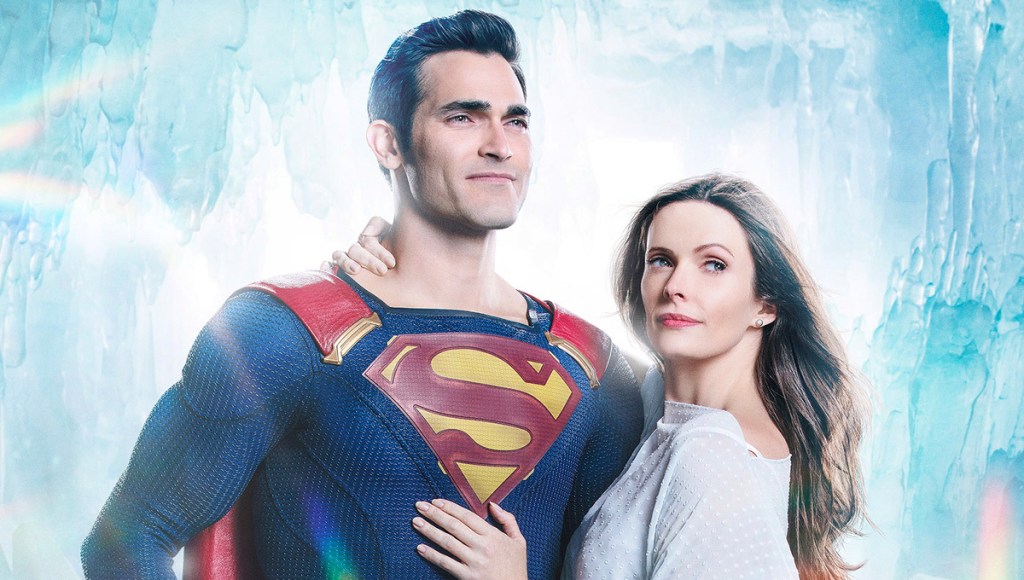 Superman & Lois
Feb. 23 on The CW
The CWverse is at a real crossroads. With Arrow done, The Flash past its prime, and Supergirl and Black Lightning nearing their ends, DC TV's hold over small screen storytelling is loosening. Superman & Lois, as well as a new-hero-driven second season of Batwoman, are looking to change the direction of that momentum. The former is betting on a different screen adaptation of Superman than we've seen in recent years: Superman as a parent.
Superman & Lois is looking to tell a small town story, one led by title characters who are firmly into adulthood and have some very relatable problems—namely, the complicated pressures of raising their two teenage sons while also working. In a time when many parents are feeling the immense weight of childrearing more than ever, Superman & Lois may just end up being one of the most cathartic shows of 2021. – KB
The Walking Dead Season 10B
Feb. 28 on AMC
Wait a minute, didn't The Walking Dead season 10 finale already premiere a few months ago? Indeed it did. The Walking Dead concluded its 10th and now penultimate season with "A Certain Doom" on Oct. 4, 2020. Due to a major delay in airing said episode because of the coronavirus pandemic, however, AMC decided to go ahead and reward loyal viewers with some extra season 10 episodes.
The Walking Dead season "10B" will consist of six loosely-connected installments that each follow different characters and will help bridge the gap to the show's 11th and final season. In order, the episodes will be "Home Sweet Home" (Maggie-centric), "Find Me" (Daryl and Carol), "One More" (Gabriel and Aaron), "Splinter" (Eugene, Ezekiel, Yumiko, and Princess), "Diverged" (Daryl and Carol again), and "Here's Negan" (Guess who). While this extra half-season clearly exists in part to milk AMC's zombie cash cow as it nears the end of its life, the storytelling possibilities under capable showrunner Angela Kang are undeniably intriguing. – AB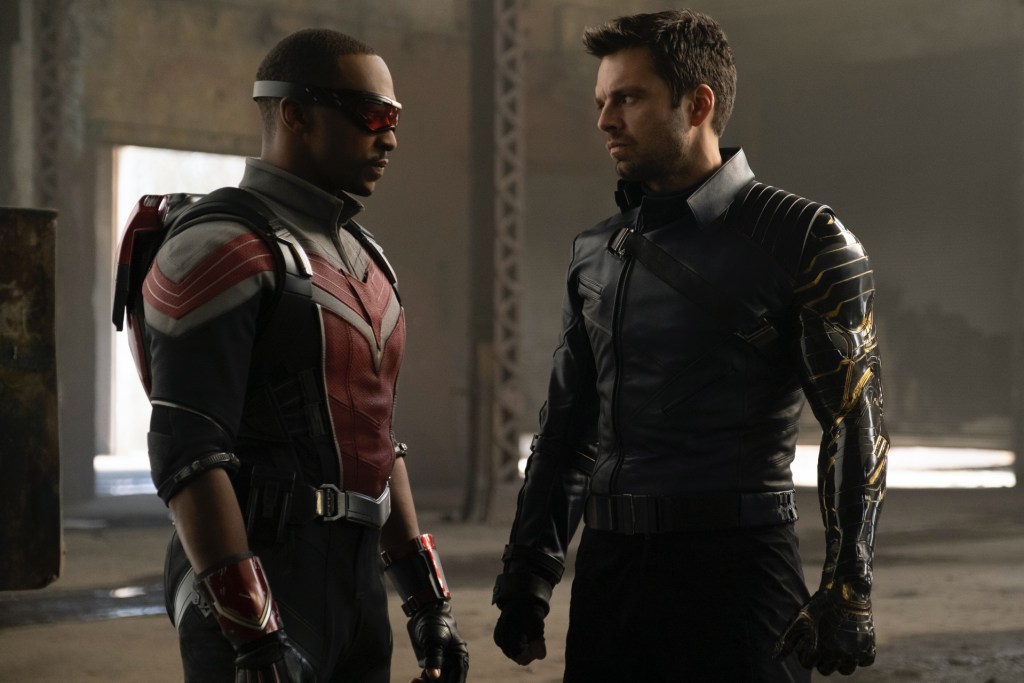 The Falcon and the Winter Soldier
March 19 on Disney+
One of several Marvel TV offerings coming to Disney+ this winter is The Falcon and the Winter Soldier, which got pushed from its original August 2020 release date to March 19, 2021. The miniseries picks up after the events of Avengers: Endgame as Sam Wilson (Anthony Mackie) and Bucky Barnes (Sebastian Stan) team up for a global adventure that will apparently test their abilities and their patience.
Daniel Bruhl will reprise his role as Helmut Zemo, the Sokovian citizen turned terrorist mastermind who, in Captain America: Civil War, engineered the rift between Tony Stark and Steve Rogers. Emily Van Camp also jumps from that film to The Falcon and the Winter Soldier as SHIELD Agent Sharon Carter, grandniece of SHIELD founder Peggy Carter. Wyatt Russell will play John Walker, better known to Marvel fans as USAgent. – MA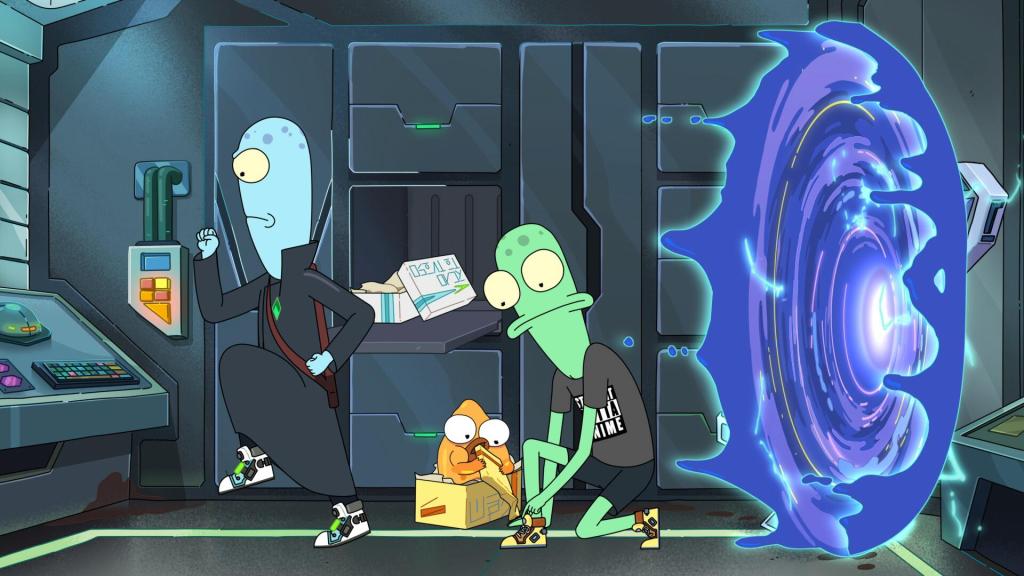 Solar Opposites Season 2
March 26 on Hulu
Through four seasons Justin Roiland and Dan Harmon's Rick and Morty has proven itself to be one of the most exciting and narratively complex animated series around. So folks could be forgiven for assuming that Roiland's next animated effort, alongside Rick and Morty writer Mike McMahan, would be all but an equally brainy carbon copy. But while Solar Opposites has the same animation style and intergalactic environs as Rick and Morty, season 1 proved that this was a hilarious beast all its own.
Read more

Solar Opposites Season 3 Confirmed
By Alec Bojalad

Solar Opposites Character Guide
By Joe Matar
Solar Opposites is essentially Roiland's version of a wacky neighborhood sitcom. The neighbors at the show's center just happen to be outer space aliens technically charged with overtaking the citizens of Earth (they swear they'll get around to it eventually but don't seem too motivated). Season 2, which was ordered at the same time as season 1, will continue the Earthbound adventures of Terry (Roiland), Korvo (Thomas Middleditch), and their two "replicants" Yumyulack (Sean Giambrone) and Jesse (Mary Mack). Solar Opposites was not afraid of some serialized storytelling in its first season, and who's to say we won't get another background story as epic as The Wall saga. – AB
Shadow and Bone
April on Netflix
Netflix has experienced quite a bit of success when it comes to bringing fantasy adaptations to its servers. Shows like The Witcher, Cursed, and Chilling Adventures of Sabrina have all found success (to differing extents) on the service. It's no mystery then why the streamer would go out and snag the rights to Leigh Bardugo's Grisha trilogy.
The first novel in the trilogy, Shadow and Bone, lends its name to this live-action adaptation. Shadow and Bone is set in a world that's divided in two by a massive barrier of perpetual darkness. When orphan Alina Starkov (Jessie Mei Li) discovers she harnesses a particular power, she gets to work trying to unite her country. The Grisha trilogy is well-known for its effective Russian-influenced imagery and is sure to be a production designer's delight when it premieres in April. – AB
Loki
May on Disney+
The month of May is a bit late to be considered part of "winter" TV season, but depending on where you live in the world, it will probably still be snowing anyway. And plus, it's not like we can turn down an opportunity to include the third, and in many ways, most intriguing, Marvel Disney+ series.
Read more

Doctor Doom Could be Mystery Villain in Loki Series

Owen Wilson's Loki Character is Based on a Beloved Marvel Writer
By Gavin Jasper
Latest TV reviews
The Expanse Season 5 Episode 7 Review: Oyedeng
By Michael Ahr
Night Stalker: The Hunt for a Serial Killer Review – Richard Ramirez Docuseries Speaks Plainly
By Tony Sokol
Search Party Season 4 Review (Spoiler-Free)
By the time Loki rolls out in May, viewers will already have gotten a good idea of what Marvel's Disney+ offerings are all about thanks to WandaVision and The Falcon and the Winter Soldier. Still, it seems as though Loki (like its titular character) will have plenty of tricks up its sleeve. Based on the bonkers first trailer, Loki (Tom Hiddleston) is primed to jump from the events of Avengers: Endgame right to the offices of the Time Variance Authority where he travels through events in human history…and also somehow becomes D.B. Cooper? Yeah, this is going to be wild. – AB