Den of Geek Staff | July 6, 2020 |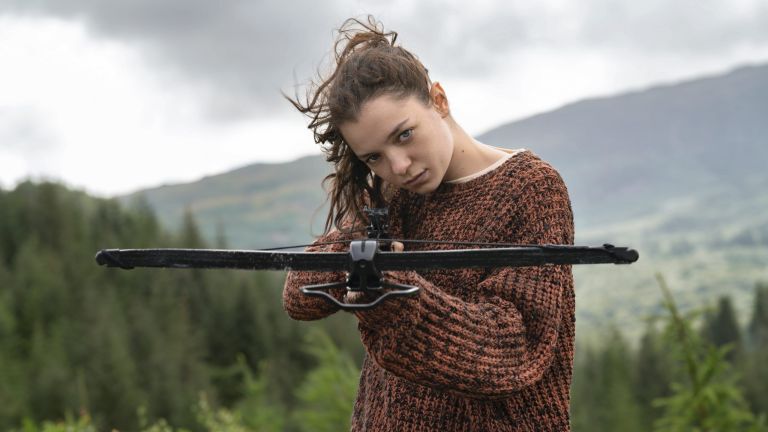 Photo: Amazon
Wondering when your favorite shows are coming back and what new series you can look forward to? We've got you covered with the Den of Geek 2020 TV Premiere Dates Calendar, where we keep track of TV series premiere dates, return dates, and more for the year and beyond.
We'll continue to update this page as networks announce dates. A lot of these shows we'll be watching or covering, so be sure to follow along with us!
Please note that all times are EST.
DATESHOWNETWORKWednesday, July 8StatelessNetflixWednesday, July 8Was It Love?NetflixThursday, July 9Close EnoughHBO MaxThursday, July 9The ProtectorNetflixThursday, July 9Japan Sink: 2020NetflixThursday, July 9Cake (10:00 p.m.)FXXFriday, July 10Little VoiceApple+Friday, July 10Breathe: Into the ShadowsAmazonFriday, July 10Hello NinjaNetflixFriday, July 10The TwelveNetflixSaturday, July 11Big City Greens (8:00 p.m.)Disney ChannelSaturday, July 11Amphibia (8:20 p.m.)Disney ChannelSaturday, July 11The Owl House (8: 43 p.m.)Disney ChannelSunday, July 12P-Valley (8:00 p.m.)StarzMonday, July 13The NestAcorn TVMonday, July 13The NowQuibiWednesday, July 15Brave New WorldPeacockWednesday, July 15The CapturePeacockWednesday, July 15IntelligencePeacockWednesday, July 15Dark DesireNetflixWednesday, July 15United We Fall (8:00 p.m.)ABCThursday, July 16The Secrets She KeepsSundance NowThursday, July 1630 Rock Special (8:00 p.m.)NBCFriday, July 17Into the Dark: The Current OccupantHuluFriday, July 17CursedNetflixFriday, July 17Kissing GameNetflixFriday, July 17AbsentiaAmazonSunday, July 19The Alienist: Angel of Darkness (9:00 p.m.)TNTMonday, July 20Mount PleasantAcorn TVMonday, July 2012oz Mouse (12:00 a.m.)Adult SwimTuesday, July 21How to Sell Drugs Online (Fast)NetflixWednesday, July 22NorsemenNetflixWednesday, July 22SignsNetflixWednesday, July 22Corporate (10:30 p.m.)Comedy CentralThursday, July 23Tig n' SeekHBO MaxThursday, July 23Tacoma FD (10:00 p.m.)truTVFriday, July 24Dragons: Rescue Riders: Secrets of the SongwingNetflixFriday, July 24Raven About Bunk'd (8:00 p.m.)Disney ChannelFriday, July 24Room 104 (11:00 p.m.)HBOSunday, July 26Wynonna Earp (10:00 p.m.)SyfyMonday, July 27Rebecka MartinssonAcorn TVMonday, July 27Don't Look DeeperQuibiTuesday, July 28MaxxxHuluThursday, July 30In My SkinHuluThursday, July 30FrayedHBO MaxThursday, July 30Transformers: War for Cybertron TrilogyNetflixThursday, July 30IdiomaticSundance NowFriday, July 31Muppets NowDisney+Friday, July 31The Umbrella AcademyNetflixFriday, July 31Get EvenNetflixFriday, July 31Locked Up: El OasisNetflixWednesday, August 5Coroner (9:00 p.m.)CWThursday, August 6UprightSundance NowThursday, August 6The RainNetflixThursday, August 6Star Trek: Lower DecksCBS All AccessSunday, August 9YOLO: Crystal Fantasy (12:00 a.m.)Adult SwimSunday, August 9Endeavour (9:00 p.m.)PBSSunday, August 9We Hunt Together (10:00 p.m.)ShowtimeFriday, August 14Ted LassoApple TV+Friday, August 14The Great Heist NetflixSunday, August 16Lovecraft Country (9:00 p.m.)HBOTuesday, August 18Dead Pixels (8:00 p.m.)CWFriday, August 21LuciferNetflixFriday, September 4The BoysAmazonSunday, September 6UndercoverNetflixSunday, September 27The Comey Rule (9:00 p.m.)ShowtimeSunday, October 4The Good Lord Bird (9:00 p.m.)Showtime
If we've forgotten a show, feel free to drop a reminder in the comment section below!